What is a Robo Advisor and Are They Right For You?
This is a sponsored post curated by me on behalf of Charles Schwab. All opinions are 100% mine!
Finally, the robots are coming to make our lives easier just like predicted on The Jetsons….well, kind of. Technology has in fact come along and made our lives so much easier in numerous ways, including when it comes to finances and robo advice, even if we all don't have our own personal robots yet!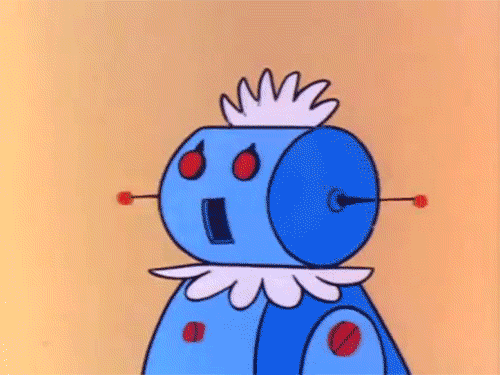 So what is a robo advisor? It's essentially a way to use technology and algorithms to automate your portfolio to make investing easier. Robo advisors can do everything from selecting optimal investments to help you reach your specific financial goals, rebalancing your portfolio when needed, and even optimizing your tax situation. Typically these types of services, with a traditional advisor, would require you to have higher balances and pay higher management fees – which isn't necessarily a bad thing if you need more help, but a robo advisor makes investing and professional help a little more accessible when it comes to how much money you need to start and how much you'll pay for it. 
Is a robo advisor right for you? It depends on your situation, however for most, taking the robo advisor route is a quick, low investment minimum and low cost way to get started. If most of the below statements apply to you, then a robo advisor may be the way to go:
You don't have hundreds of thousands to invest yet.

One of the upsides to having a robo-advisor is the low minimum. For this level of service, a traditional advisor would often require you to have at least $100k or more. With many robo advisors, you can begin investing with a few thousand dollars.

You are cost conscious.

If you are looking for low-cost investment options, robo advisors can quickly create a portfolio with a variety of investment options for a low advisory fee – or no advisory fee at all. Note that regardless of how and where you invest you'll have to pay fund operating expenses, but those have been trending lower in recent years.

You prefer to manage your investments online or in an app.

If the thought of having to interact with a financial professional is a little overwhelming or intimidating, a robo advisor might be the way to go! The first interaction with most robo advisors is a simple online questionnaire to determine your risk tolerance, goals and timeline. While some robo advisors have access to a person for help when you want it (more on this below), you generally don't have to talk to anyone if you don't want to.
Do you need a fully automated investing experience or do you also want access to a professional? If your situation is a little more complex, you have more money to invest, or you just enjoy the thought of being able to speak with a human advisor for guidance, then a hybrid robo advisor relationship may be the way to go. Actually, the majority of Millennials say they want access to a person through their robo advisor, according to data from Charles Schwab. You may prefer a hybrid robo advisor if you:
Have numerous financial goals you want to accomplish and are looking for a comprehensive financial plan, not just an investment portfolio.

Want to be able to speak with a financial advisor for help setting your goals, assessing the probability of reaching them, and answering general financial planning questions as your situation changes.

Enjoy the flexibility of a virtual experience, meaning you can check your investments and financial plan and speak with an advisor online or on a mobile device versus visiting an office. 
How much is this robo advisor going to cost you? One of the major benefits of working with a robo advisor is low fees. These fees can vary based on the company you choose to go with. Charles Schwab, for example, is one of many firms that offers a robo advisor. Through their fully automated service Schwab Intelligent Portfolios, you can get started with $5,000 and pay no advisory fees or commissions (you will pay the operating expenses on the ETFs just like you would if you invested on your own). If you prefer a hybrid robo advisor experience with access to a CFP® professional, there are services such as Schwab Intelligent Portfolios Premium, which has a $25,000 minimum and lets you get started with an initial one-time $300 fee for planning and a $30 monthly subscription based advisory fee that does not change at higher asset levels.
No matter which option you choose, robo advisors can be a great way to get started with investing quickly and intelligently, no matter your skillset. 
Please read the Schwab Intelligent Portfolios Solutions™ disclosure brochures for important information, pricing, and disclosures related to the Schwab Intelligent Portfolios and Schwab Intelligent Portfolios Premium programs.   
Schwab Intelligent Portfolios® and Schwab Intelligent Portfolios Premium™ are made available through Charles Schwab & Co. Inc. ("Schwab"), a dually registered investment advisor and broker dealer. Portfolio management services are provided by Charles Schwab Investment Advisory, Inc. ("CSIA"). Schwab and CSIA are subsidiaries of The Charles Schwab Corporation 
(1119-92R4)